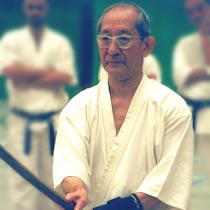 Dear KDS members UK and overseas,
We hope you are all well and coping with this very unprecedented, difficult and challenging time. It's important you look after yourselves, your family and friends. We hope this will pass and look forward to meeting again soon in a dojo where we can practice together again.
Until then look after yourselves and take care,
Sensei Harada and Marie Kellett
KDS practices and courses
With regards to the Covid-19 (coronavirus) outbreak and attendance at KDS practices and courses:
The KDS takes the safety of our members seriously and consequently are closely monitoring the official guidance on travel and public gatherings closely.
If anything changes in the near future we will update this notice.
Unfortunately, this year's Summer School has been cancelled because of the Covid-19 (coronavirus) outbreak.
We hope to come back fighting next year, and to smash our 100 attendees target!
Latest information in the UK